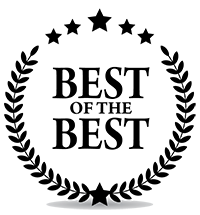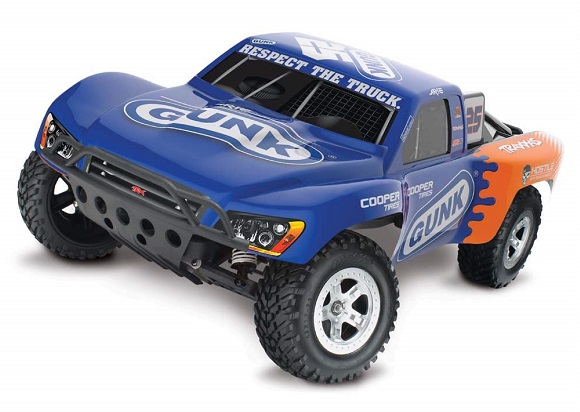 The Traxxas Slash Racing Truck is a long lasting, high quality, reliable all terrain RC Car with long signal range and great parts support from a well known company. With a 30+ MPH top speed, it is very maneuverable, has sealed electronics for weather resistance, and is very capable on rugged terrain.
This is a very high quality build RC Car, and with that come a high price tag.
If you want the best in terms of reliability and build quality, this is the RC Car you should be looking at. You may pay a pretty penny up-front, but it was built to last and that's exactly what it will do. Very fast and high quality electronics—you definitely get what you pay for.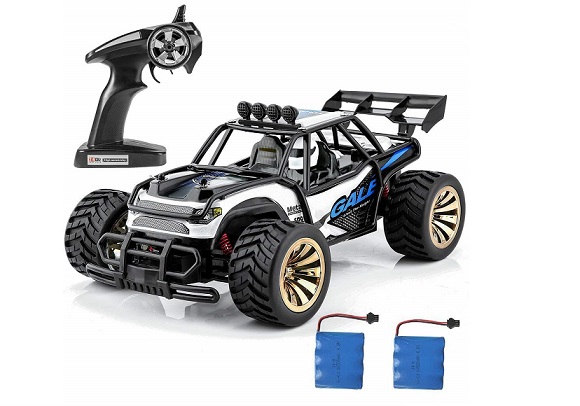 Distianert's Off-Road RC truck features some impressive quality for a novice level product. Great for backyards and designed to take a beating with it's included roll-cage, this RC car is great for anyone looking to have some fun in the yard.
This is a great option for first time Remote Control Car drivers who want to learn how to maneuver an RC car. But being a novice level entry, it's top speed is only 10 MPH and it's battery life leaves you with limited range.
Great quality for an entry level product line, the Distianert RC Car is a high quality ride for beginners in this hobby. Great for the backyard due to its lower top end speed.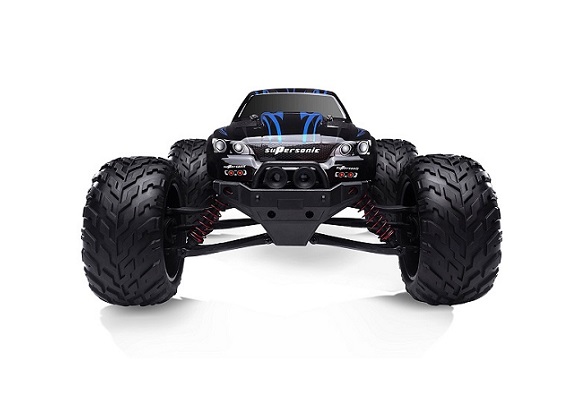 The all-terrain monster, the Hosim RC Car delivers great power for its price range. With a top speed of 23 MPH and a control range of well over 200 feet. With a weather resistant design, this RC car is a great option to get out and have some fun.
It can't really take too much of a beating from crashes, and with a battery life under 15 minutes with a 2 hour charge time, an after-market battery pack is a must for this one.
The Hosim All-Terrain RC Car ticks a lot of boxes and is relatively. Minus the battery life out of the box, it's quite the capable ride.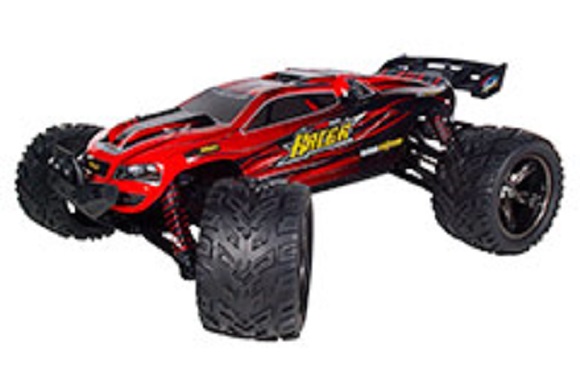 The GoStock is quite the drifting beast. High end top speed of 33 MPH, long remote control range of up to 100m, and great tech support from the company, you'll be hard-pressed to find an RC car better for it's price range.
At it's top speed of 33 MPH, the battery on the GoStock will only last 10 minutes. There have also been some reports of faulty chargers that come with this unit, although their tech support is quite helpful.
A fantastic and speedy RC car with a capable remote control, the GoStock gives you a lot of bang for your buck. We do suggest a second battery pack if you plan on pushing it to its limit as all that speed does drain the battery quite fast.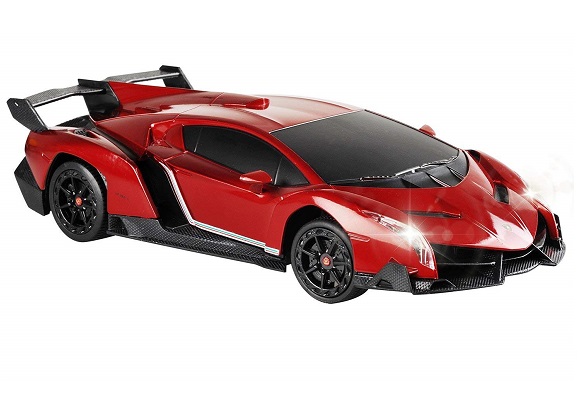 Little speedster for smooth roads and sidewalks, the Qun Feng is a great choice for beginners who want to learn how to speed around a track. The Lamborghini Veneno body is amazingly detailed and you can expect a good 20 minutes of ride time per charge.
The top end speed on this is only about 10 MPH and the range is limited to 20m, although it is designed as a novice RC car. The motors aren't all too powerful and seem a little sluggish on larger hills.
You really can't beat the Qun Feng at its price point. You'll get more than your fair share of fun for what you pay. Its speed and range is a little limited, but if you're just starting out and want to learn to properly control an RC car, or have limited space, its more than enough.
What To Look For When Buying an RC Car
Terrain and Where You Will Ride
Not everyone has buttery smooth sidewalks and roads to ride around on, so make sure to take into account that a little RC car built for smooth pavement going over 20 MPH is likely to go flying off course or breaking something should it hit a small pebble or crack in the road. If you want to be able to have your fun in a wide variety of places, stick with RC cars built for all-terrain and equipped with larger springs and tires. If you're going to invest in a higher priced model, be sure there is easy access to replacement parts. Some of the models on our top 5 RC Car list are more for fun. You could break them and buy a new one 3 times over and you'd still spend less than some of the higher end models. It's important to take into consideration on what exactly your looking for, be it the terrain you'll be driving on, or amount you'd like to invest in the RC Car hobby.
Battery Life
These smaller RC cars tend to have shorter battery lives as there isn't much room for larger battery packs. Lower speed models will tend to have better battery life while the high speed models will drain much faster. Be realistic in your expectations and note that you will likely be getting 10-30 minutes of ride time depending on the size/weight/speed of your RC Car of choice. Most of these Remote Control Cars have replaceable batteries that you can purchase and charge beforehand so you can extend your ride time.
Remote Control Range
Another key point to keep in mind is the range of your remote control. For indoor use, a range of 10-20m is more than enough to have fun riding around, but can be a little limited when you get outside. Some models can push this up to 100m, but bear in mind, over 300 feet is quite far away and you should always keep your RC car in view. If your going to be having fun in your backyard or at the park, it's not necessary to spend more on a model with a higher range remote control. You're likely going to be moving or following your RC car anyway to keep an eye on it. If you have wide open spaces where you're likely going to be riding around in, then a longer range remote will definitely prove useful.
Durability
Cheaper models tend to also use flimsier and lower quality parts that are prone to breaking from impacts and crashes. If you are looking for a durable ride, avoid models with unnecessary plastic bits and flashy designs that will easily break off or crack from crashes. Most higher end models have a slew of after-market replacement parts and can easily be repaired should something break. Traxxas is a well known brand with many accessories and parts available. For offer road models, bumpers, clearance height, and enclosed electronics are great features to look for to ensure your RC car will keep on riding even after taking a hit.