How Hoverboards Are Ranked?
Rankings are based after researching thousands of verified customer reviews. We never accept free products from any company. We review products we love and by clicking on the products below, we may receive a commission at no cost to you.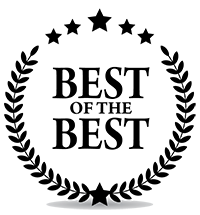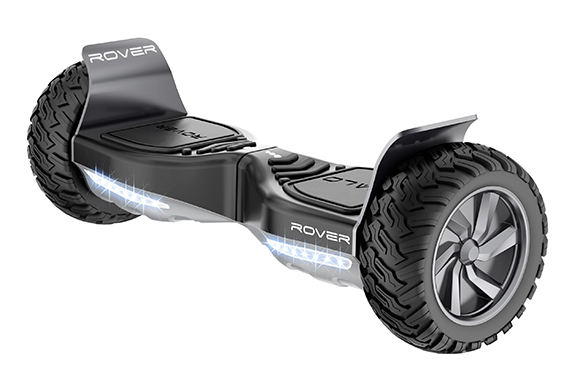 The Halo Rover Hoverboard is a top-tier hoverboard, providing a perfect blend of power, safety, and versatility. With its advanced features and sturdy build, it is ideal for all ages and skill levels, promising fun, speed, and reliability.
The Halo Rover Hoverboard is equipped with a wide array of attractive features. Its UL 2271 Certified LG Firesafe batteries and UL 2272 safety certifications ensure the product's safety, so you can ride worry-free. It has robust 800 Watts Dual Independent Motors that make it powerful enough to conquer any terrain and hills. With the all-terrain, never-flat tires, it provides a smooth ride even in the harshest conditions. It also supports three training modes to cater to beginners, normal, and advanced riders, making it a great choice for both beginners and experienced users. Its built-in Bluetooth speakers add an entertaining aspect, and the mobile support app gives users more control over their ride.
One drawback of the Halo Rover Hoverboard is its weight, coming in at 32 lbs, which might make it a bit cumbersome to carry around.
On sale today
$650 off Halo Rover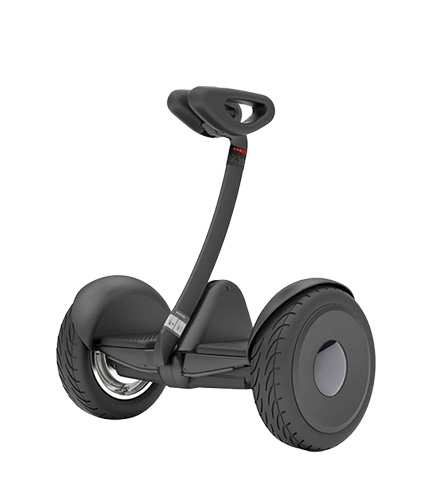 The Segway Ninebot S is a sleek, lightweight self-balancing scooter, ideal for those who value portability and easy control. It's less powerful than the Halo Rover but still offers a great blend of fun and practicality.
The Ninebot S stands out with its compact and lightweight design, making it an excellent choice for commuting or travel. It offers up to 13.7 miles of range, which is more than adequate for most city rides, and the 10 mph top speed is respectable. The large, air-filled tires offer a comfortable ride, and the device can handle up to a 15% hill grade. Additionally, the ambient-light safety feature ensures you can travel securely even in low-light conditions.
The Ninebot S lacks some of the more advanced features of the Halo Rover, such as different training modes and rugged tires for all terrains. Also, its rider limit of 220 lbs might not be suitable for larger riders.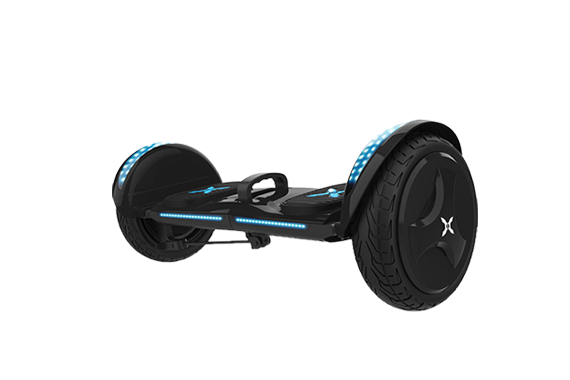 The Hover-1 Rogue Hoverboard is a basic yet functional hoverboard best suited for short, leisurely rides. Despite its cool design and convenient folding feature, its performance and durability don't match up to the other two products.
The Hover-1 Rogue's foldable design is its standout feature, making it easy to transport and store. The color-changing LED lights add a fun element to the riding experience, and the 10" wheels should provide a comfortable ride. It also has a high weight limit of 264 lbs, accommodating a wide range of users.
The Hover-1 Rogue falls short when it comes to speed and distance, with a max speed of 9 mph and a range of just 7 miles. The 90-day limited warranty also pales in comparison to the warranties offered by the other two products. The lack of advanced features such as mobile app support and different riding modes further limit its appeal.
What to Look for When Buying a Hoverboard
Battery
When it comes to searching for the right hoverboard, start with the battery. Most of the lower end hoverboards are enclosed with cheap knock-off Chinese batteries that fail to operate the board properly. We at Best Reviews Online recommend searching for a hoverboard that has certified LG or Samsung batteries. These batteries contain cells that contact heat and won't allow the battery pack to overheat at high temperatures. A few reputable hoverboard companies were judicious and spent extra dollars by building with quality LG and Samsung batteries. There have never been reports of any hoverboard fires that have contained LG/Samsung batteries. On the contrary, recent Amazon Hoverboard fires did contain cheap Chinese batteries. Thus, Best Reviews no longer recommends Amazon Hoverboard.
Battery Cells and Quality
As consumers, our aim is to determine what peculiarities exist between models and brands that appear to be largely identical on the surface and sometimes sell at vastly different prices. Thus, quality of hoverboards should be on the list. The search for hoverboards has become a difficult discovery in that it's impossible to know exactly who is making what, which brands are in copycat mode, and who is telling the truth. However, our recommendation is to first start with a company that has certified LG batteries. They uphold UL certification standards, and the extra battery seals protect the cells from any fire due to battery failure.
Warranty
We recommend purchasing a hoverboard from a company that doesn't shy away from providing a warranty. A six month warranty should be in play at the minimum, to ensure you can still have technical assistance even months after your purchase. When looking to buy a hoverboard, make sure the warranty does cover most technical issues that might arise.
Not Recalled
It is an absolute must to now search for a board that is not on the recall list of the cpsc. While some of these boards were recalled initially, most of these companies have gotten proper certificates and are now back on the market. It is important to note that UL has come out with a UL 2272 certification for hoverboards, so make sure to look out for hoverboards that are UL 2272 compliant.
We review products we love and by clicking on the products below, we may receive a commission at no cost to you.